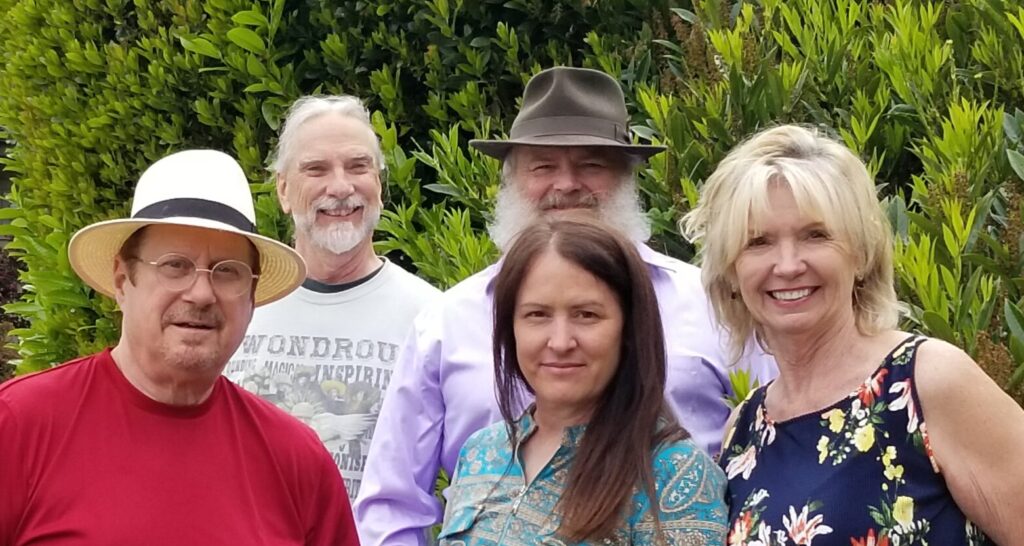 Just a sketch of who we are and how we got here. Photos you will not see in the Post Office.
Dave Olsen, bass – We met Dave at Port Townsend's
Gently Amplified Blues Jam in about 2015. He was there
every week on bass for years, and sat in with us on stage
a few times, then became a regular in the band.
Jayme Ryan, bass and vocals – Jayme played
bass in high school, and picked it up again to
play with us! She's been singing all her life and
brings a great voice to the mix!
Dan Stacy, percussion – Dan learned his craft mainly
in New Orleans and the Piedmont, and has been with
us on the Olympic Peninsula for a few years now. We're
glad to have him with us and glad to share a similar
musical taste with Dan. His rhythms really tighten us up.
Barb Dawson, piano, organ & vocals – Barb and
Bob met at the Port Townsend Acoustic Blues
Festival in 2014, and have been partners in life
and music since then. Barb has been on the 88s
for nearly half her life and she rocks them keys!
Chicago Bob Longmire, guitar, harmonica, vocals – Born
in Tacoma, Bob lived in Chicago for 40 years and soaked
up the blues culture, then moved back "home" to Puget
Sound in 2014. His various musical pursuits are outlined
on his website, HERE.